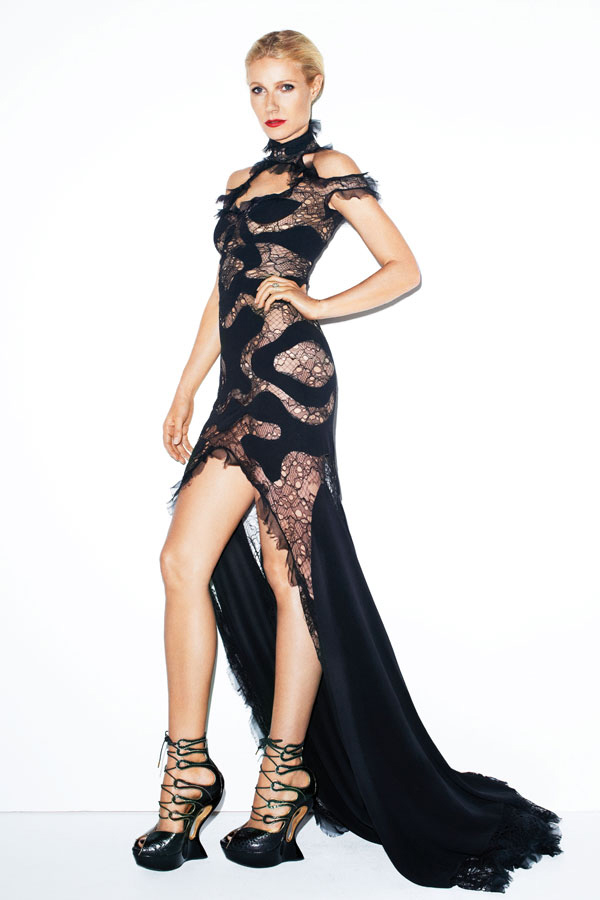 Celebitchy reports on Gwyneth Paltrow's interview in Harper Bazaar's March issue.
"I have little kids in school. I want to maintain my marriage and my family, so I have to be here when he comes home." Hence her recent advice to a girlfriend (who remains tantalizingly unnamed): "She is an actress and in a new relationship with someone else with a big career, and I said this may not be feminist, but you have to compromise. It's been all about you and you're a big deal. And if you want what you're saying you want—a family—you have to be a wife, and that is part of the equation. Gloria Steinem may string me up by my toes, but all I can do is my best, and I can do only what works for me and my family."
If a woman was solely compromising her career for sake of family and husband and was unhappy about it, then I think there would be a problem, but life is all about compromises to achieve our bigger goals.
I feel it is important to give time to all the important areas of our lives: family, career, and self.
What do you think? Do you feel being a feminist means not compromising career for family?
I disagree with Paltrow that what she is saying isn't feminist. I think that as a mother, or a father, part of the equation of parenthood and even selfhood is compromising in different ways to make our lives what we ultimately want.