Spanning the gamut from one star who is not planning on having children anytime soon, thank you, to another who would love to have them, especially now that she has a new reality show to save lots of money for their college education—I give you: Zooey Deschanel and Shannen Doherty.
I find it refreshing that actresses can be so open about not having maternal instincts! I know there was a large part of my life when I wanted to work rather than be a mom (and oh, I still have many of those moments!).
Deschanel said: "That's never been my focus. My sister [Emily] was always very motherly, babysitting and stuff. I like kids, and I like being around kids — but it was never an ambition, something, like, I need … I like working. That's what I like doing. I like to work."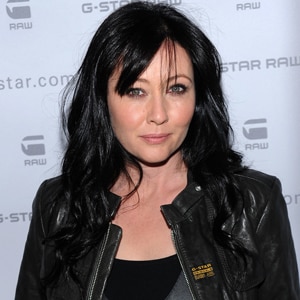 So the former Beverly Hills, 90210 star married photographer Kurt Iswarienko last year and is about to launch a new reality show and would love to have kids.
And her hubby is okay whether they have kids or not: "My husband said something beautiful to me the other day. He said, 'The only thing I care about is whatever I go through in life, it's with you. Whether we have kids or not, as long as I'm with you, I'm going to be happy and fulfilled.' "
Doherty is ready for any naysayers if she does have kids and continue with her reality television plan.
"My mother said to me, 'George Clooney does a coffee commercial in Colombia—does that make him a commercial actor? No!' " Doherty said. "Everybody has to earn a living. If that coffee commercial buys his house in Italy, then good for him. If this gives me the opportunity to provide for my family more or for college for how many kids I have or adopt, then great!"
So there you have it. Non-Celebrity Momsters who may (or may not) become mothers in the future and who are perfectly fine with whatever may come!